Yanukovych: "the secession" of Crimea from Ukraine is bad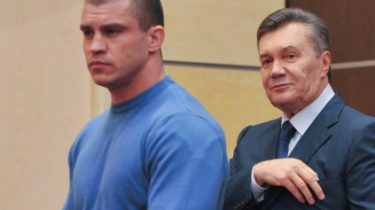 Yanukovych: "the secession" of Crimea from Ukraine is bad
© Reuters
The fugitive stated that he had talked to Putin about "protecting Russian-speaking" on the Peninsula.
Stripped of the title of President of Ukraine Viktor Yanukovych during a press conference explained his attitude to the occupation of Crimea by Russia.
During communication with journalists, UNIAN Roman Tsymbalyuk asked the former policy, as it relates to the statement of the head of the Russian Federation Vladimir Putin that he was protecting Russian-speaking Crimea and therefore annexed the Peninsula.
Read also: Yanukovych has called his major error
Yanukovych said that "the secession" of the Crimea is bad.
"I had a conversation with Vladimir Putin. Is it possible to say so, the position as a person, as a citizen of Russia, and as a patriot. Here what I agree or don't agree, does not matter… But how I feel about the situation in the Crimea? Well, that Crimea seceded or not? No, not good. I think this is bad," he said.
We will remind, the President of the fugitive Viktor Yanukovych speaks to reporters after the transfer of the trial in the case of Euromaidan, in which he is a witness.
The questioning will take place on Monday, November 28. Time – 13:00 Kyiv time. This decision was made in connection with the failure to deliver from prison the accused. Their departure was blocked by the protesters. Yanukovych tried to make a political statement, but it is forbidden to do a Kyiv judge. However, the President-the fugitive said that needs to deliver indictees to the meeting. He also agreed to attend a meeting on November 28.
Comments
comments