Drunk fighters machine guns and machine guns fired at a house in the Sakhank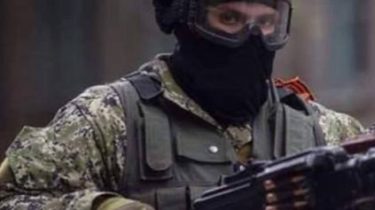 Drunk fighters machine guns and machine guns fired at a house in the Sakhank
© Facebook/Sergey Silchenko
In social networks reported about two wounded civilians.
Sunday, November 27, militants fired at a house in the occupied village of Shanka near Mariupol.
This reports the press center of staff ATO.
According to the report, the terrorists of the "9-th separate mechanized assault Marines" celebrated their professional holiday. After drinking they with machine guns and automatic rifles began shooting at the house.
"This company tomorrow wakes up, rubs eyes, sees what you've done and, of course, will scream that it's all done by Ukrainians. And bullets fired from the front, can't come from behind, perhaps finally, civilians in the occupied territories will begin to believe their own eyes and the facts, not the TV of the occupiers," – said the headquarters of ATO.
In social networks reported about two wounded civilians in the "entertainment" of the militants. The man allegedly got shot in the thigh and is unconscious.
It was previously reported that two militants in a condition of alcoholic intoxication has left the unit in Bezimenne (Donetsk region) and robbed the house of local residents. For such behavior, the militants paid work – the command of the "9-th separate motorized rifle assault Marines" (Novoazovsk) "1st army corps of" militants fired them from military service.
#DNR #Novoazovsk hospital: 2 wounded of Sahanka. The man in the thigh,unconscious. Wench ork in the receiver taught: "shot from ukrov, okay?"
— Alexander Chernov (@Utilizator_) 27 Listopad 2016 R.
Comments
comments