Monetary thermometer. What will be the dollar next week and the New year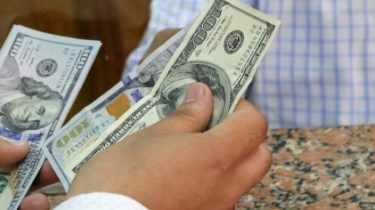 Monetary thermometer. What will be the dollar next week and the New year
© Reuters
In exchange, the dollar can buy an average of 27,05 of the hryvnia.
This week the dollar rose slightly. Since last Sunday, November 20, he gained 5 cents today, the exchange offices sell it at the average of 27,05 UAH. But the Euro in Kiev stood at around UAH 28,70.
This is stated in the plot of TSN.Week.
Elena Korobkova of the Independent bankers Association predicts that by the end of the year the dollar will rise.
"The currency corridor next week will be in the range 26,60-27,40 hryvnia per dollar. At the end of the year, the government calculated the budget with debt, also the end of the budget year, and it is a huge lot of the hryvnia, which will go on the currency market, which will lead to additional pressure on the hryvnia", – predicts Korobkova.
Chief financial analyst of RA "Expert-Rating" Vitaly Shapran says that the reasons for deterioration of health of the hryvnia no. Even on the contrary. Indeed, during new year and Christmas holidays hryvnia will be spent on gifts, and not to buy dollars.
"The hryvnia next week will fluctuate in the range of 26.50-27,20 hryvnia per dollar. Any factors that would significantly rocked the foreign exchange market, do not exist. Expect next week a positive decision to allocate to Ukraine 600 million euros of macroeconomic financial assistance from the European Union," said Shapran.
Experts have predicted changes in the price of alcohol and the movement of the currency before the new year holidays
TSN. Week
Yesterday, 20:41
Add to favourites
The government under the new year did give us a gift, and from December 2 to raise the minimum cost of alcohol. This means that shops can't sell for less than posted price. The dollar also rose slightly from last Sunday, he added 5 cents. Today, the money-changers sell it on average for 27,05, but the euros in Kiev froze at around 28,70.
Comments
comments