In the elections of the President of the United States, millions of votes were cast illegally – trump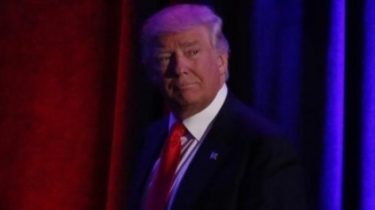 In the elections of the President of the United States, millions of votes were cast illegally – trump
© Reuters
But he did not specify to whom were given those voices.
The US President-elect Donald trump believes that the elections in the US, millions of votes were cast with violations of the law.
This was the Republican wrote on his Twitter page.
"In addition to the fact that I won with an overwhelming advantage in the vote of the electors, I won the votes, if not to take into account those that had been given illegally," assured trump.
But he did not specify to whom were given those voices.
See also: Headquarters of Hillary Clinton recount the votes in the us Wisconsin
In addition to winning the Electoral College in a landslide, I won the popular vote if you deduct the millions of people who voted illegally
— Donald J. Trump (@realDonaldTrump) 27 Listopad 2016 R.
Recall that the margin of the candidate in US presidents from Democratic party Hillary Clinton from Republican Donald trump, who won the election, exceeded two million votes.
The revival of intrigue in the United States: the name of the newly elected President may change
TSN. Week
Yesterday, 20:07
Add to favourites
America has begun a recount, which was organized by the green Party, whose candidate in the election received only one percent of the votes. The main rival of Donald trump, Hillary Clinton has supported the allocation. Until he caught only Wisconsin. But the plans of the green Party to seek a review of the results in the States of Pennsylvania and Michigan.
Comments
comments