New Minsk: Lukashenko offers to improve relations between the EU and Russia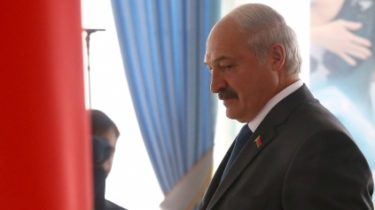 New Minsk: Lukashenko offers to improve relations between the EU and Russia
© Reuters
The EU was not against the proposal.
The EU is ready to discuss the initiative of the President of Belarus Alexander Lukashenko on the launch of the "Minsk process" for the possible further improvement of relations with Russia.
This was stated by the head of the EU delegation in Belarus Mrs. Andrea Victorine, Interfax reported.
"As soon as we get more information, all 28 countries-EU members will discuss the initiative and decide," said Victorine.
Earlier, President of Belarus Alexander Lukashenko has stated that Belarus is concerned about the growing antagonism between the EU and Russia. He therefore proposed to launch peacekeeping "Minsk process" to normalize relations between East and West. According to Lukashenko, the idea is put forward based on the positive effect held in Minsk measures "Normandy format". Lukashenko suggested considering the possibility of holding meetings of key international experts in Minsk to exchange views regarding the settlement of relations between East and West.
"We need to work in advance, and not trail then at the tail of events, if something happens, as it did with Ukraine," – concluded Lukashenko.
See also: the channel of the defense Ministry of Belarus intimidate "the Punisher", which will reset Lukashenko
Recall that Lukashenko confused by the flow of illegal weapons from Ukraine. "We with Ukraine 1.2 thousand kilometers have to close the border breast because the flow is weapons, explosives… We already apprehend them not only on the border but also at the railway station," he said.
But in the state border service of Ukraine, these statements have denied. "Statements by the President of a neighboring state, I can't comment on it, but no flows of weapons or prohibited items on the Ukrainian-Belarusian border, we do not observe. Moreover, these words are supported by statistics that we have received from our colleagues from Belarus in the framework of exchange of information," said assistant to the Chairman of the service Oleg Slobodyan.
Alexander Lukashenko announced its readiness to take custody of the Russian-Ukrainian border
TSN. 19:30
November 17, 20:18
Add to favourites
The President of Belarus is ready to personally take custody of the border and to hold fair elections in the Donbass – he said this to journalists at the annual press conference. Lukashenko admitted that the war between the neighboring countries all already tired. And he can bring on the line of contact order. The Belarusian President said that hinted about Putin, but heard no answer.
Comments
comments