Yanukovych suggested that Levochkin were involved in the bloody dispersal of students on Maidan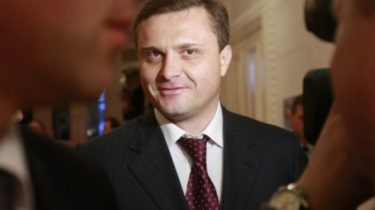 Yanukovych suggested that Levochkin were involved in the bloody dispersal of students on Maidan
Sergiy Lyovochkin
However, he assured that the evidence has not.
The ex-President of Ukraine Viktor Yanukovych said that the former head of AP Sergey Levochkin probably had to do with the beating of students on the Euromaidan on 30 November 2013.
See also: Lutsenko promises that in the near future the suspicion that Yanukovych will grow into the indictment
He said this in the hall of the Rostov court videotapes in the case concerning the crimes on the Maidan.
Yanukovych: I was told that this (overclocking studiano) were Levochkin. It is possible that he was involved in this. Let the authorities investigate
— Roman Kravets (@RomanKravets) 28 Nov 2016
"Yeah, maybe it had to do with it. But any evidence I was not" – said Yanukovych.
Comments
comments