Foreign investors have bought a Ukrainian commercial Bank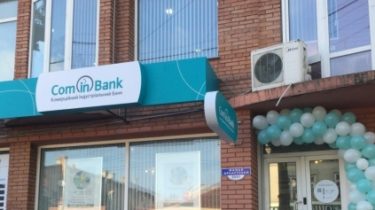 Foreign investors have bought a Ukrainian commercial Bank
© ComInBank
The activities of "Commercial industrial Bank" will be aimed at servicing small and medium businesses.
The owner of 100% shares of the Ukrainian "Commercial industrial Bank" (ComInBank) became an investor Stefan Paul Pinter. The management of the Bank and the members of the Supervisory Board do not have shares in the authorized capital. Permission to buy financial institutions the NBU provided on 30 September of this year.
Pinter is the founder and Executive Director of GML Capital LLP, a private investment banking and management companies with a head office in London. Business Pinter specializiruetsya on investments in emerging markets. Group GML was established in 1983, has offices in London, Kiev, Moscow, Genoa and Tbilisi, and manages assets in excess of $ 600 million (including the portion of assets invested in securities of Ukraine and the state enterprise of Ukraine). In addition, in the period from 2007 to 2012 the company running Pinter was the owner of more than 50% of shares of PJSC "Bank "Kievan Rus". This financial institution the national Bank liquidated on 16 July 2015.
"The main strategic objectives of the new owner of the Bank is development of banking services to the enterprises of small and medium-sized businesses and entrepreneurs in Ukraine, introduction of modern banking products to accelerate the development of Ukraine's economy. Also, special attention will be paid to improving the efficiency and profitability of Bank activity", – stated in the message ComInBank.
See also: Tigipko was allowed to buy a Bank
Stefan Pinter said that he "positively appalled at some of the latest trends in the direction of real reform of Ukraine's economy, particularly in the financial sector. I have an optimistic Outlook on growth of Ukraine's economy in the coming years. In my opinion, the engine of dynamic growth in Ukraine will be entrepreneurship. Small and medium enterprises can raise significant untapped human capital in Ukraine and also to take advantage of the opportunities of international trade with the countries of the European Union and other neighbouring countries".
ComInBank was founded in 1993 with a main office in Kiev. Has 13 offices in ten major cities of Ukraine. Is the participant of Fund of guaranteeing deposits of individuals.
On the website of the national Bank stated that regardless of formal ownership decisive influence on the management and operation of "Commercial industrial Bank" as of July 8, 2016, was carried out by Evgeny Kazmin "due to the fact that OOO "Inko-Fort", which owns a 33.3% stake in the Bank, subsidiary company "Ferrotrans" which belongs to 32,98% of shares of OOO "Argo-Double", which is owned by 33.72% of its shares are nominee holders of the shares of the Bank, as they own their shares in favor of the Bank Evgeny V. Kazmin and perform legally significant actions in respect of the shares of the Bank only on the basis of its instructions and directives as the beneficial owner. Also Kazmin Evgeny Vasilievich is a member of the Supervisory Board of the Bank."
Comments
comments