In the Luhansk region volunteer of the Carpathian made a mini-hospital for the soldiers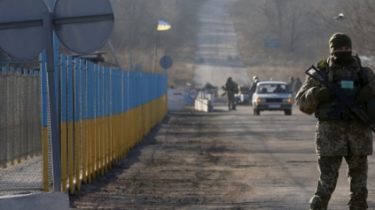 In the Luhansk region volunteer of the Carpathian made a mini-hospital for the soldiers
© UNIAN
Clients she has, unfortunately, missing.
On the front line in the Luhansk region, Ukrainian soldiers into the ground – digging bunkers and fortifications. For two weeks they worked are actually manually, and only a few days ago, he drove the technology, says the story TSN.19:30.
This is a necessary condition to survive, because the attacks from the enemy side did not stop. On positions of the APU operate mortars and heavy artillery, and ammunition, the militants have no regrets. On the front lines every day there a funnel from the 150-millimeter self-propelled artillery shells. The military say that they cover all the squares work very professionally. Added to this is the and mortar fire. Over the past day in the shelling of militants in Luhansk region, injuring five soldiers.
Luhansk under fire, there are wounded
TSN. 19:30
Yesterday, 20:08
Add to favourites
For the last days fighters of 12 times fired on our military. Ukrainian positions were shelled with mortars, rocket-propelled grenades and anti-tank systems. According to the Luhansk military and civil administration, the Russian mercenaries involved heavy machine guns and small arms.
One of the most difficult tasks is to bring the needy to the hospital. As the roads are in a poor state and hospitals are few, volunteers discovered in the Crimean stabilization point. There came famous at the front "she". She is from the Carpathians, had worked in the Sand, and now settled in the Luhansk region. "Stepanovna" is breathing apparatus, surgical table, medications for emergency patients. "I'm on antibiotics – vial, ampoules, tablets. Here I analgesics, spasmolytic tablet, here I have a hypotensive," the volunteer conducts a mini-tour for journalists. It is the efforts of the wounded first aid, so that later they can be transported.
Read also: In Luhansk caught the informant terrorist "LNR"
Crimean self last night once again fired rocket-propelled grenades. According to military and civil administration, as a result, was damaged pipeline. Now the fuel supply is resumed. About Minsk agreement and the ceasefire in the frontline area is not even remembered is the phenomenon of the virtual. The warriors continue to retrench and to put up fortifications that line the front line. As a result, the enemy is very close you can't.
The TSN reporter Jacob Socks
Comments
comments