Russia is disappointed by the canadian sanctions and threatening "reciprocity"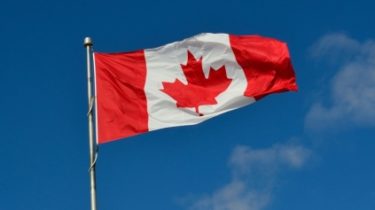 Russia is disappointed by the canadian sanctions and threatening "reciprocity"
© pixabay.com
Canada imposed sanctions against 15 more people from the occupied Crimea.
The Russian Embassy in Canada has expressed disappointment over the imposition of new sanctions by Canada and promised to respond "on the basis of reciprocity".
This was written by the press Secretary of the Embassy in his Twitter.
"We Express our extreme disappointment with the decision by the canadian authorities once again to expand the list of sanctions of Russian officials and parliamentarians", – noted in the Embassy of the Russian Federation.
The statement said that, in this "negative and irrational way, the canadian side is painting itself into a vicious circle of confrontation with Russia."
"This will undoubtedly have a negative impact on the whole complex of Russian-canadian relations, which have recently just started to improve. The Russian side will consider this an unfriendly act and would respond on a reciprocal basis," – said the Embassy of the Russian Federation.
A statement by the press Secretary of the Russian Embassy in Canada. #Sanctions #Canada #Russia pic.twitter.com/Hj2MD2MrOn
— Russia in Canada (@RussianEmbassyC) 29 Nov 2016
See also: Bezviz for Ukrainians and the extension of sanctions against Russia. What Poroshenko spoke with Merkel
We will remind, the government of Canada as part of the policy of pressure on Russia because of the situation in Ukraine has imposed sanctions against 15 people, including six "deputies of the state Duma" from the Crimea. This was reported on the website of the canadian Ministry of foreign Affairs. Also there are additions to the sanctions list.
World leaders agreed to maintain sanctions against Russia
TSN. 19:30
November 18, 20:21
Add to favourites
Talks between the U.S. President and the leaders of Germany, France, UK, Italy and Spain lasted more than an hour. Barack Obama arrived in Berlin the day before yesterday, Wednesday, as European leaders arrived this morning. The participants of the meeting agreed to maintain sanctions against Russia. Barack Obama and European leaders concerned that no agreement about the mode of silence didn't last long.
Comments
comments