Yanukovych told how to contact with Akhmetov, when he fled from Ukraine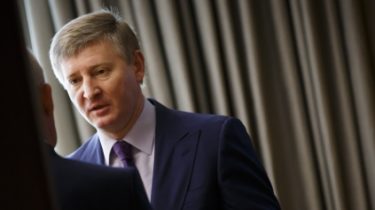 Yanukovych told how to contact with Akhmetov, when he fled from Ukraine
Rinat Akhmetov© Getty Images
It turned out that they had a conversation on February 22 about the events in the country.
The ex-President of Ukraine Viktor Yanukovych said that he went to the Crimea by car, because in Donetsk was blocked by the airport. According to him, the road he drove home to Rinat Akhmetov, the oligarch was not in place.
Read also: Yanukovych's Questioning: the court has heard the names of those who could fly to Putin during the Maidan
He said this during videotapes in the case of crimes on the Euromaidan.
He also added that Akhmetov gave the order to Yanukovych in the house met its working. There also he caused his sons Alexander and Victor.
Read also: Yanukovych swears that did not take Surkov in Mezhyhirya
In addition, Yanukovych admitted that on 22 February 2013 he had a meeting with Akhmetov, during which they discussed the events in Ukraine.
Comments
comments