The fault lies with "the then repressive government machine": Levochkin has denied allegations of Yanukovych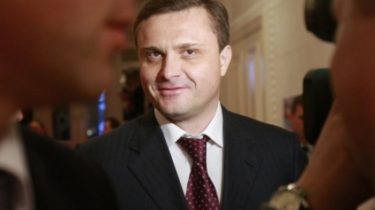 The fault lies with "the then repressive government machine": Levochkin has denied allegations of Yanukovych
According to him, that she tried to "substitute" Deputy.
Fault for beating people on the Maidan lies Zakharchenko and "the then repressive machine of the authorities."
About it reported in a press-service of people's Deputy Serhiy Liovochkin, transfer "Ukrainian news".
Despite the fact that Zakharchenko and other persons in 2013, used all the possibilities of the then repressive machine, they failed to substitute Serhiy Lyovochkin because the real blame for beating people on the night of 30 November 2013 is on them, – is spoken in the comment of the press service.
Read also: Yanukovych told what to do in a day of bloody shootings on the Maidan
"Now the same provocation trying to do Arsen Avakov and the popular Front in order to divert attention from his involvement in organizing terrorist attacks against the TV channel "inter", – said the press service.
The press service also noted that Serhiy Lyovochkin his statement of 30 November 2013, gave his assessment of police brutality in Independence square. The reason for the departure Lyovochkin as Head of the presidential Administration of the 30th November was a protest against the use of force against protesters.
We will remind, the President-the fugitive Victor Yanukovych stated that during Euromaidan in PR fraction worked the opposition MPs, which were supposed to be "some of the oligarchs" and began to lean toward the opposition.
Comments
comments