In Brussels the long-awaited start of negotiations, the result of which should be bezviz for Ukraine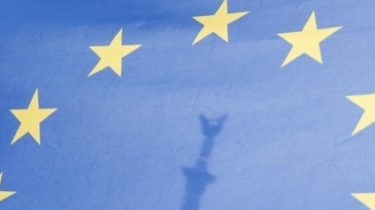 In Brussels the long-awaited start of negotiations, the result of which should be bezviz for Ukraine
© UNIAN
The EU should adopt a mechanism to suspend visa-free regime in emergency situations.
After a few hours in Brussels will begin long-awaited negotiations on the mechanism for suspension of visa-free regime in emergency situations. In the EU say that this is the only obstacle on the way of Ukraine to a visa-free regime with Europe.
If the EU institutions fail to agree today — this will unlock the path to bezveza with Ukraine. The correspondent reports about it "Radio Freedom" Grigory Zhigalov, said the plot of TSN.Ranok.
This meeting is the so — called "Trialogue" negotiations between the Council, Commission and Parliament of the European Union regarding the technical aspects of how to work the mechanism for the suspension, who will decide who will coordinate, initiate and the like.
It's such a battle for influence between different towers of the European Union, so to speak. And, as far as we know, is now the stumbling block is the principle that will be suspended bezveza for different categories of passport holders. And now, the ongoing debate between the Council and the European Parliament.
See also: Ministry of justice have offered to let in Ukraine of migrants in exchange for bezviz
To predict whether they will be able today to agree on the elimination of all contradictions, it is difficult. However, the European Commission President and European Council President in favor of an early decision on bitwise for Ukraine. The European Parliament says that from their side everything is ready for solution. Were only the mechanism. So it's a kind of pressure, so the decision was made.
Last week the Committee of permanent representatives gave the green light for negotiations for bizwise. And everything should be fast enough.
Bezviz, by the way, as warmly as in Kiev, waiting in Georgia as well.
In Brussels to discuss the mechanism of suspension bezveza
TSN. Wounds
Yesterday, 08:03
Add to favourites
About this in his Twitter informed the correspondent of "Radio Liberty" Rikard Jozwiak. With the introduction of the mechanism of suspension bezveza the EU to liberalize visa regime for Ukraine and Georgia. The text of the agreement, as previously reported in the European Commission, almost fully agreed upon and that the remaining issues do not have great political weight.
Comments
comments