Klyh and Karpyuk appealed to the justice Ministry with a request to transfer to Ukraine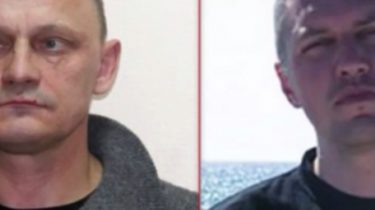 Klyh and Karpyuk appealed to the justice Ministry with a request to transfer to Ukraine
The Ministry promised to respond to the request.
Convicted in Russia of Ukrainian political prisoners Mykola Karpyuk and Stanislav Klyh appealed to the Ministry with a request to transfer them to their homeland.
About this on his page in Facebook wrote the Deputy Minister of justice of Ukraine Sergey Petukhov.
"I received the request to transfer to Ukraine, Mykola Karpiuk and Stanislaus Cliche illegally convicted in Chechnya", – he wrote.
Cocks noted that the Ministry of justice will immediately send the appropriate requests to Russia.
Ukrainian prisoners detained by Russia, filed a lawsuit in the European court
TSN. Wounds
November 17, 12:19
Add to favourites
Signed the papers they through representatives of the Consulate General of Ukraine in Rostov-on-don. Ukrainian captives, which is being held in jail in the city of Grozny, sentenced to 20 and 22 and a half years in prison. On fabricated evidence, the Russians accused the Ukrainians to participate in the second Chechen war.
Comments
comments