OPEC and Russia decided to cut oil production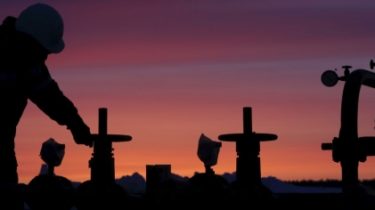 OPEC and Russia decided to cut oil production
© Reuters
In anticipation of this announcement, oil prices rose 8%.
Members of the Organization of countries-exporters of oil (OPEC) agreed to cut oil production by 1.2 million barrels per day.
It is reported by BBC Russian.
Now OPEC is produced 33.6 million barrels of oil per day, that is, their production will decrease by 4.5%. Production worldwide will decline by approximately 1%.
It is reported that this is the first decline in production since 2008.
In turn, the "Rain" reports that the oil Minister of Qatar at a press conference saying that Russia has agreed to cut oil production by 300 thousand barrels per day.
Production cuts planned for next year.
Read also: Meeting of OPEC to limit oil production fell media
Earlier, OPEC refused to reduce oil production. The negotiating parties are unable to reach agreement on a new ceiling of oil production, reports Bloomberg with reference to one of the delegates Assembly. The delegates failed to elect a new Secretary-General Muhammad Barkindo from Nigeria.
Comments
comments