Turchynov predicted the aggravation of the situation on the Mariupol direction, comparing the Russians with the locust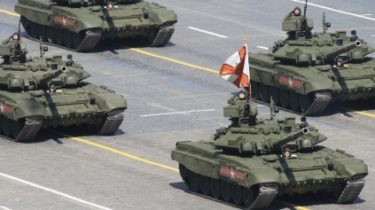 Turchynov predicted the aggravation of the situation on the Mariupol direction, comparing the Russians with the locust
© Getty Images
According to the Secretary of the national security Council, Russia wants to capture the port and factories in Mariupol.
In the next two months Russia will try to escalate the situation on the Mariupol direction.
This was stated by the NSDC Secretary Oleksandr Turchynov in an interview to "Interfax-Ukraine".
"We can not exclude that in December and January, before the inauguration of the new President of America, the Russians still try to significantly aggravate the situation by local offensive operations. The most dangerous remains of the Mariupol direction", – he stressed.
According to Turchynov, in this direction the past two months there is the greatest activity of the enemy in number of attacks and intrusion attempts of reconnaissance and sabotage groups, which you can compare on intensity with the situation in the industrial zone of the Town.
See also: From Russia, everything is possible. Ukraine and Russia exchange barbs on missile exercises
The NSDC Secretary explained that "Mariupol and its port and factories for them – strategic objective" as "deformed economic model for the occupied Donbass cannot function without the financial subsidies of the Russian Federation", so the Russians, like the locusts, for the survival we need a new site where you can make money.
At the same time, Turchynov said that along the border of Ukraine recorded a high concentration of Russian troops and the establishment of new military bases, and in General, in the Donbass, without regard to the number of two army corps, formed on a mixed basis, are regular Russian military units numbering up to 10 thousand people.
"We are a very serious problem, because in the event of increased aggression, they can in the shortest time possible to significantly increase the number of its troops on any front," – said Secretary of the NSDC of Ukraine.
We will remind, earlier Turchynov said that Russia is spending on the maintenance of Luhansk and Donetsk more than $ 6 billion a year. According to the NSDC Secretary, for compensation of losses to Russians in need of new objects of the robbery.
Comments
comments