Warm up in debt. How to "stretch" the payment for heating for the whole year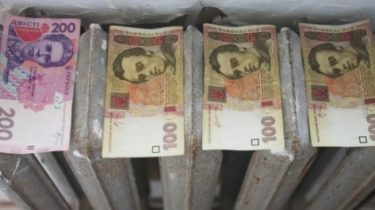 Warm up in debt. How to "stretch" the payment for heating for the whole year
© UNIAN
To apply for a deferred payment for heating is possible from 1 November.
In Ukraine for a month, from November 1, valid rule, which allows Ukrainians to delay the payment for heating – not pay the entire amount in the heating season, and "stretch" the cost and for the summer.
To use the deferred payment consumers must make a written statement to the district heating company. Other documents and explanations concerning the reasons of the delay the company has no right to demand, and the postponement should provide automatically. The corresponding rate recorded in resolution No. 744 of the Cabinet.
"I appeal to the Ukrainians who use Central heating and don't receive a subsidy. In order to take advantage of government-provided opportunity to pay 50% of the cost of heating in the winter, the remaining 50% in the summer, you must only submit a written request to the service provider. And the heat supply enterprise shall accept the application and, since the date of its submission, monthly throughout the year to put up half the cost of heating bills without commissions and prepayments", – stressed Vice Prime Minister-Minister Vladimir Kistion.
See also: the Regulator of utility tariffs called "space" heating bills right
At the same time in some cities suppliers deny citizens the ability to pay the bills for Central heating in equal installments during the year. In particular, the government hotline received complaints from the Dnieper, Krivoi Rog of the Dnepropetrovsk region, Poltava, Nizhyn in Chernihiv, Zaporozhye and Kiev Sviatoshynsky district of Kyiv.
"Without providing any reasoned explanation, and in some cases even requiring prepayment, teplovik depriving Ukrainians of the right to benefit from a government initiative. The failure to provide people with so-called "communal installments" of heating will be perceived as failure to comply with the government's decision", – said Question.
In case of failures "teplovik" to accept applications or to issue credit Deputy Prime Minister urged citizens to contact the government hot line number 1545.
We will remind, earlier in Ukraine there were the norm when the heatsupplying enterprises exposed heating bills year-round, "throwing" winter amounts for the summer. Later this rule was canceled and changed the timing of the heating season. Now returned the ability to pay for heating during the year, but the consumers themselves.
Comments
comments