Alexander Dombrowski urges not to believe the false reports about him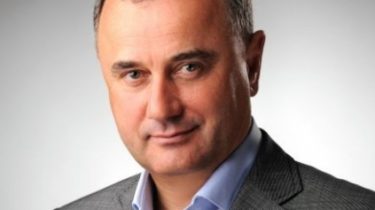 Alexander Dombrowski urges not to believe the false reports about him
MP Oleksandr Dombrovsky refutes the information spread in the name of his press service, which says that it has nothing to do with the construction of a new Surgical complex of Regional hospital. Pirogov.
According to him, information about his investment in this project is completely reliable. "I really put a lot into the construction of the surgery center, including money. But most importantly I spent a lot of mental strength and I feel pain when trying to present that I had nothing to it," he says.
Surgical center, built by the efforts of Alexander Dombrowski, will be the largest in Ukraine and will have a uniquely comfortable environment for patients. For example, it includes only 1 – and 2-bed chamber. Will also run a full-fledged emergency Department with all the necessary services, there will be Internet connection and online stream of the operating to teach both students and doctors themselves, proverennyh conferences with doctors around the world. In the interventional radiology Department is already working unique angiography with the latest digital components.
The cost of the construction of a new complex with an area of over 20 thousand square meters with the most modern technology is estimated at tens of millionover. "The civil service I was a businessman and formed a material margin of safety, which is happy to spend for the benefit of his native city and citizens", – stressed Oleksandr Dombrovsky.
To learn more about the project of construction of a surgical center on the personal website of Alexander Dombrovsky, as well as in the plot of the TV channel "Vita".
Alexander Dombrowski – Ukrainian politician, in 2002 he was mayor of Vinnytsia, and from 2005 to 2010 he held the position of Chairman of the Vinnytsia regional state administration. MP – member of the faction Block Petro Poroshenko, passed in Parliament in one of two electoral districts in the city of Vinnitsa – district No. 11. MP from the second constituency No. 12 – Aleksey Poroshenko.
Comments
comments