On the world market the second day in a row rapidly rising oil prices
On the world market the second day in a row rapidly rising oil prices
© Reuters
The main varieties of "black gold" are about $ 50 per barrel.
Today, December 1, as yesterday, in trading on the world market are creeping up the price of oil. This is caused by the arrangements of OPEC and Russia to freeze production volumes of "black gold".
During today's trading, WTI crude oil has risen on 1,09% – to 49,98 USD per barrel. Brent became more expensive by 8.82% and is 50,47 dollar. Such data are cited by Bloomberg.
The price of oil in the OPEC reference basket as at November 30 (last consolidated data) is 44,80 dollar (plus 2.11 per cent per day).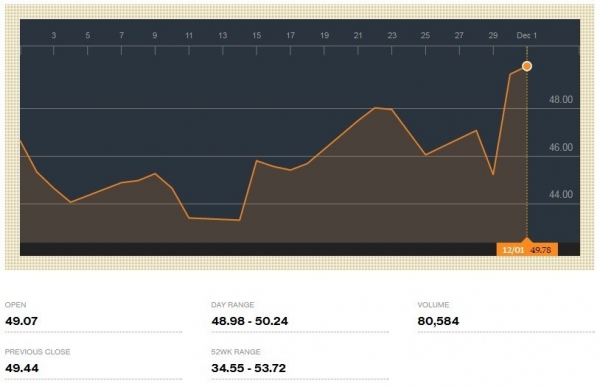 Bloomberg
The price of oil WTI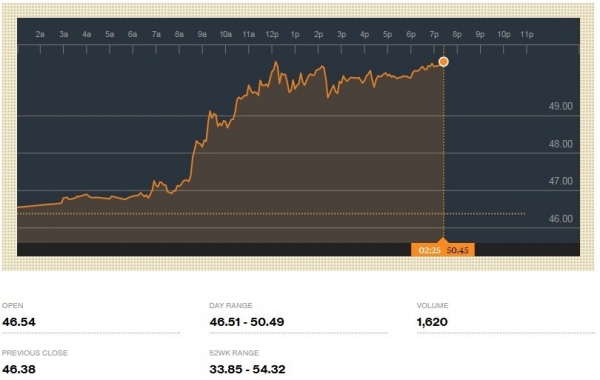 Bloomberg
Prices for Brent crude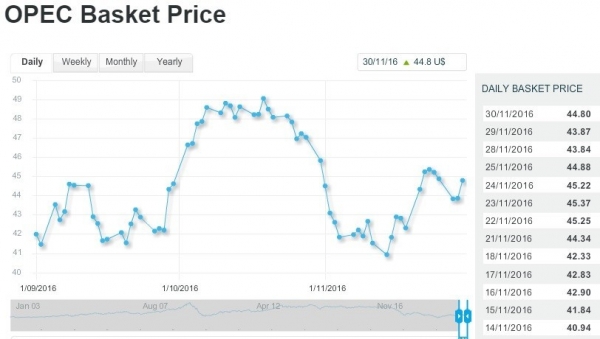 OPEC
Oil prices in the OPEC basket
Comments
comments