Doctors have described the condition of the 2-year-old girl whose mother was condemned to a 9-day hunger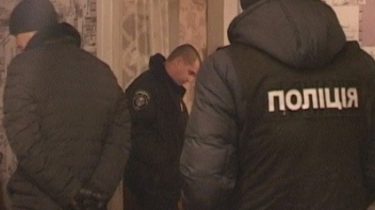 Doctors have described the condition of the 2-year-old girl whose mother was condemned to a 9-day hunger
© State National police in Kiev
The worst is over – the child will live.
The girl along with younger brother for nine days without food and water locked in the apartment of his mother, is still in the intensive care unit of a hospital in the capital. However, her condition does not cause fears of mortal danger, says the story TSN.19:30.
The doctors say that the threat to life has passed, and the baby has even begun to feed. "Her condition is currently stabilized, we began to feed. In this case we say that this child is lucky. During the week the child will be with us, she will live," – said the Deputy chief physician Albina Anisimov.
My daughter even tried to get father, but the doctors would not let him. The man is also under suspicion in the oversight of the children and it can deprive of the parental rights. The district service for children shocked, because such gross negligence is not seen even in families in which they are registered. The situation now will deal with law enforcement and the courts. Threatened 9-year sentence was the mother, the blame for the death of a little boy with her also can separate a lover from whom the woman was all these nine days. Separately, will decide the fate of their child, which parents are still not registered.
As previously reported, 20-year-old woman left two young children at home for nine days without care. This time the woman spent with her lover. When she returned home, she found that the boy died, and his sister is unconscious. On interrogation in Prosecutor's office, the woman said: "I didn't know that children can die." As reported by the presidential Commissioner for children's rights Mykola Kuleba, the woman is in a good mood. Told that he had moved from Nikolaev to Kiev about a year ago, along with two children from my first husband, although "from the birth said that she didn't like them and even wanted to donate to a shelter". However, the children continued to live with his mother because a father showed aggression towards them.
The TSN reporter Oksana Shcherbina
Comments
comments