The SBU explained why he came to the edition "the Ukrainian truth"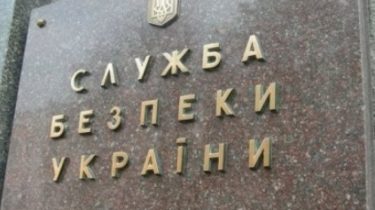 The SBU explained why he came to the edition "the Ukrainian truth"
The representative of the intelligence agencies comply with the instructions of the GPU.
SBU not summoned the leader of "the Ukrainian truth" Elena Pritula.
This was stated in Facebook press-the Secretary of SBU Elena Gitlyanskaya.
"Employees of security Service of Ukraine, within the framework of articles 41 and 111 of the Criminal procedure code, performed a separate instruction of the Main investigation Department of the GPU on the call for questioning a number of witnesses in the case, which prosecutors are investigating," – said the speaker.
Recall that earlier it was mentioned that the security Service of Ukraine are the head of the edition "Ukrainian truth" Elena Pritula, – it is spoken in TSN plot.19:30.
Information about it was published in the publication itself. Representatives of the security service allegedly came to office "Ukrainian truth", to present the agenda Elena Pritula. It wants to question a witness in the case of purchase now people's Deputy, and in due time the journalist of "the Ukrainian truth" Sergey Leshchenko off-budget apartment in the center of Kiev. Olena Prytula representatives of the security service at work was not found, therefore the agenda was not presented.
See also: NACP second time calling Leshchenko see the administrative Protocol about purchase of expensive apartments
We will remind, recently the people's Deputy Serhiy Leshchenko became the owner of real estate on Franka for 7.5 million. The Network has published a copy of the information from the state register of property rights to immovable property, which indicates that a woman bought an apartment with an area of 192 square meters in August of this year.
The politician explained that the apartment was purchased a part of their savings as the co-founder of "Ukrainian truth", the loan from the founder pack Olena Prytula and money his lover Anastasia topil's'ke. Leshchenko said that in 2013-2014, he declared the income in the sum more than 100 thousand dollars.
Subsequently, detectives NAB the revealed offense, when found out, who and how helped the people's Deputy Serhiy Leshchenko to buy 200 square meters of luxury housing in the center of Kiev. In the suddenly appeared another woman, the mother of Deputy. Turned out that she gave her son two million what a woman has ever said. He Leshchenko calls himself clean.
Comments
comments