Yaroslavsky refused to buy the privatization of the OPP, failed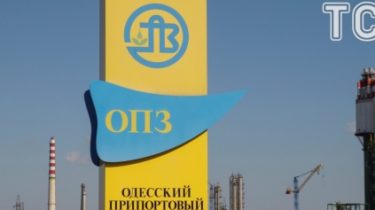 Yaroslavsky refused to buy the privatization of the OPP, failed
© Reuters
Currently there is no bidder for the sale of the plant.
None of the companies has not become a party to the contest on sale of Odessa portside plant, which is scheduled for December 14.
About this on his page in Facebook said the first Deputy General Director of IPF Nicholas Surkov.
According to him, the main contenders of 99.6% stake in the plant – the company "Ukrnefteburenie" and DCH – refused to participate in the auction.
Surkov blamed the state property Fund. He said that the contract of sale was made onerous for buyers conditions. Additionally, potential buyers do not have information about the debt of the SCR. In General, according to Nicholas Surkova, the state property Fund delayed the privatization process.
DCH group in Kharkiv businessman Alexander Yaroslavsky said that he would not participate in the competition on OPP privatization through the high risks that arise with the sale of the company.
In a statement the FUND said that, following legal and financial audit of the SCR revealed that the actual amount payable is not less than 85 million. and in the most pessimistic scenario could exceed $ 350 million. In addition, the company initiated a review in the ACU and the Executive production of 20 September 2016.
"In this regard, DCH group forced to withdraw from participation in the tender for sale of package of shares of the company on the terms proposed by the SPF. At the same time, DCH declares its interest in future purchase of the HMO and the willingness of further cooperation on this issue", – reads the statement of the group of companies.
Comments
comments