From the Ministry of Finance withdrew the sensational bill of the limit is 22 Euro for a foreign parcel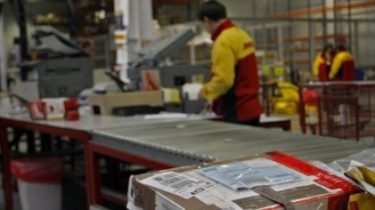 From the Ministry of Finance withdrew the sensational bill of the limit is 22 Euro for a foreign parcel
© UNIAN
The authors did not expect a negative reaction from society.
From the Ministry of Finance of Ukraine withdrew the draft law on the establishment of a customs limit of 22 euros for a parcel from abroad.
This "Economic truth" said the head of the Association of information technology enterprises of Ukraine (aiteu) Yuri peroganich, reports. This Association introduced a bill and actively promoted the idea of tax parcels.
According to Perohanych, in the apit was not expecting the negative response in the society on their initiative. The head of the Association added that the draft law will be finalized and a similar rate in the future will be introduced in line with European legislation.
Note that the apit is lobbying the interests of 72 of the largest manufacturers, importers and distributors of consumer electronics. The Association began to promote the idea of taxation of foreign parcel cost more than 22 euros in the spring of 2016, when he wrote a letter to the Prime Minister with a request to toughen the terms of import.
When the bill was introduced in the Ministry of Finance, in the media and social networks negatively criticized the attempt to set a limit on imported packages. Activists have even started to make a list of online stores that have supported this provision, and called for a boycott of them.
Comments
comments