Bulgaria has not changed its position regarding sanctions against Russia and the annexation of the Crimea – Ministry of foreign Affairs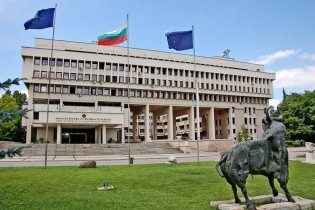 Bulgaria has not changed its position regarding sanctions against Russia and the annexation of the Crimea – Ministry of foreign Affairs
© facebook.com/MFABulgaria
Sanctions should remain until the full implementation of the Minsk agreements.
Bulgaria is in favour of maintaining sanctions against Russia until full implementation of the Minsk agreements.
This was stated by Minister of foreign Affairs of Bulgaria Daniel Mitov, reports UKRINFORM.
"Naturally, we will continue to monitor the progress of the Minsk agreements. Sanctions against Russia are connected with the Minsk agreements, which must be met, and before their execution they remain in force," he said.
See also: Japan will continue to support Ukraine through sanctions against Russia
Also, according to Mitov remains Bulgaria's position regarding the annexation of the Crimea.
"Crimea is illegally annexed by Russia, it belongs to Ukraine. This position we will stick to in the future," said the Bulgarian Minister.
We will remind, the candidate of the Socialist party, the former commander of the air forces of Bulgaria rumen Radev won the elections of the President of Bulgaria. He was supported 59,35% of the voters. It was reported that Radev in favor of lifting the European Union imposed anti-Russian sanctions and improving relations with Russia.
Comments
comments