On the Luhansk region military deserted from the part and froze to death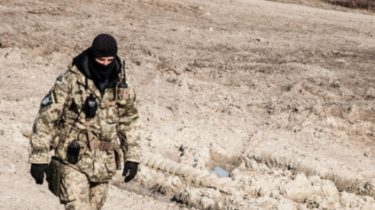 On the Luhansk region military deserted from the part and froze to death
© Tsnyanka Gruszecka
According to preliminary data, the man before death took alcohol.
In the Luhansk region, the military went "AWOL" and died of hypothermia.
This was reported by the press service of the Iron brigade.
"Sergeant Miscisin voluntarily left the train in civilian clothes in the city Kreminna", – stated in the message.
As noted, after that all services searched for the missing man.
"On December 5 at the morgue of the city of flint was identified the body of Sergeant Medicina D. V. preliminary examination found that the soldier died as a result of hypothermia," added the team.
Separately it is also noted that the body of a deserter was discovered at a distance of 1.5 kilometers from the village of Wheat in Luhansk region.
Currently, upon the death of a soldier held an internal investigation. Previously it is established that the soldier was in a state of alcoholic intoxication. It is also reported that the man was a native of the region.
Earlier, in the area of ATO in the Donbas Ukrainian military one of the divisions is a felony and with the hope that they will escape punishment, went over to the enemy side.
Later, the volunteer Roman Donik said details of the escape of a soldier-traitor: he killed the military and tried to escape on the BMP.
Comments
comments