The Deputy Chairman of the CEC bought an apartment for 3.2 million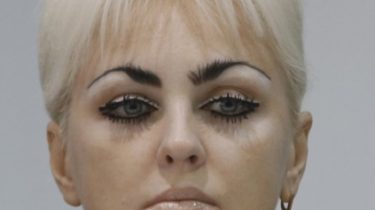 The Deputy Chairman of the CEC bought an apartment for 3.2 million
© UNIAN
Zhanna Usenko-Black has issued a contract on the first day of the month.
Deputy Chairman of the Central election Commission of Ukraine Zhanna Usenko-Black has acquired an apartment in Kiev. The contract has been issued on December 1, the cost of housing has made more than 3.2 million hryvnia.
The apartment area of 69.4 square meters. For the services of realtors was paid 102 thousand. The information contained in changes to the electronic Declaration Usenko-Chorna on the website of the National Agency for prevention of corruption.
See also: Deputy Minister of energy found not specified in the Declaration mansion in Spain
When submitting the Declaration, the Deputy Chairman of the CEC noted that it owns the building area of 132,8 square meters near Kiev and other real estate. Also among the assets was provided Chrysler Sebring 2006 release, fur coat, jewelry and jewelry and watches. Cash Usenko-Black stores 128 thousand dollars. The official salary for last year was 286,25 thousand.
Meanwhile, the NAB has collected enough evidence for the Chairman of the CEC Mikhail Okhendovsky suspicion in illegal receipt of funds from the "black funds" of the Party of regions. To hold in this case another economic expertise, which insist in the Specialized anticorruption Prosecutor's office (SAP), said the Director of NABU Sytnyk.
In the Specialized anticorruption Prosecutor's office carried out the interrogation of the members of the CEC
TSN. Wounds
June 13, 12:20
Add to favourites
This unit was created to investigate cases against senior officials, which in particular are of the CEC. Now came only two members of the CEC Deputy Chairman Andriy Mahera, Zhanna Usenko-Black. They say they don't know anything about "black accounting" of the Party of regions.
Comments
comments