The issue of exchange of prisoners in Russia by Ukrainians is on the agenda – Peskov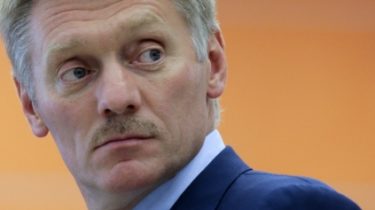 The issue of exchange of prisoners in Russia by Ukrainians is on the agenda – Peskov
Dmitry Peskov© Getty Images
Putin's press Secretary claims that the topic was raised repeatedly.
The question of the exchange of the Ukrainians, illegally condemned in the Russian Federation is on the agenda. This was stated press Secretary of the President of Russia Dmitry Peskov.
According to him, discuss certain names.
"This topic has been raised repeatedly in the course of contacts between the working groups; in short, it was raised by the Ukrainian party to the Berlin meeting "channel four". Some names appear on the agenda", – UNIAN cites a quote the press Secretary of Vladimir Putin.
Read also: Putin did not want to comment on the exchange "kidnapped" in Crimea, Russian military
Peskov also added that not all prisoners can be classified to some category.
"In any case, it's the people who have been convicted and are serving their sentences according to the decision of the Russian court, but, as correctly noted by the Minister of foreign Affairs, legal procedures in case of adoption of a decision exist," – said the representative of the Kremlin.
To call surnames of Ukrainians, the candidates now being discussed, Peskov declined.
We will remind, earlier the Minister of foreign Affairs of the Russian Federation Sergey Lavrov during a press conference at the Ministerial meeting of the OSCE stated that held in the Russian Ukrainians Oleg Sentsov, Roman Sushchenko and Stanislaus Cliche can exchange for Russiansdetained on Ukrainian territory.
"As for these people, there must be a legal possibility, they were already used when there was an exchange of Hope Savchenko", – he noted.
Comments
comments