In Kiev, officials of the state service of anti-terrorist operation "shines" till 10 years for a bribe in 230 thousand hryvnias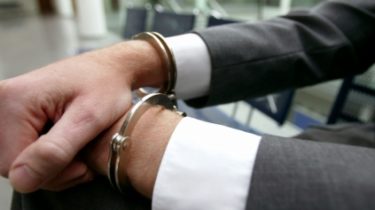 In Kiev, officials of the state service of anti-terrorist operation "shines" till 10 years for a bribe in 230 thousand hryvnias
© Getty Images
The accused is in custody.
Kyiv Prosecutor's office sent to Pechersky regional court of the capital indictment against officials of the State service for ATO part 3 of article 368 UK of Ukraine (receiving officer improper benefitscommitted on preliminary arrangement by group of persons, accompanied with extortion undue advantage).
On it informs a press-service of Prosecutor's office of Kyiv.
A public servant demanded and received 230 thousand hryvnias of a bribe from a commercial entity for the victory in the competitive bidding for the provision of services for psychological rehabilitation of ATO participants.
The accused is in custody.
The sanction of article prescribes punishment in the form of imprisonment for the term from 5 till 10 years with confiscation of property.
See also: Ex-the head of the migration service of Lviv region and his Deputy were jailed for 5 years for a bribe
We will remind, the senior state performer of one of regional departments of justice of Kiev got burned on a bribe. It is noted that the official demanded from the Kiev money for his removal of vehicle from the search.
Comments
comments