The wife of Colonel Bezyazykov the excellent husband: he was afraid for his life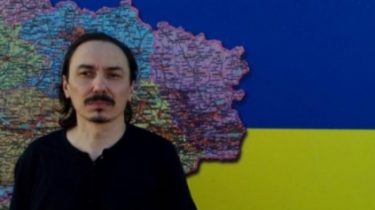 The wife of Colonel Bezyazykov the excellent husband: he was afraid for his life
© Irina Gerashchenko/Facebook
The woman denies that her husband was on the side of the militants.
Was a prisoner, or betrayed? SBU demands to take custody of military intelligence Ivan Bezyazykov. Colonel of Armed forces of Ukraine detained the day before on suspicion in cooperation with the so-called "DNR". Today the Shevchenkovsky regional court of the capital will be to elect him a measure of restraint. Only in the summer, the military released from captivity of militants, where he stayed for two years. SBU sure bezyazykov worked for the terrorist group "DNR" and was in the Russian special services call "Louise". According to the testimony of Ukrainian prisoners of bezyazykov went to the occupied territories in the Russian military uniform, was carrying a weapon – an automatic pistol Stechkin, and participated in the recruitment of Ukrainian prisoners of war, says TSN.16.45.
Under the main security office today, the family of Ivan Bezyazykov in full force. They are eager to meet the detainees on the eve of kin. Wife Margaret husband since yesterday not seen. Just a few seconds we talked on the phone.
Margarita was yesterday at work. Her husband has gone into a new apartment.
"Neighbor called and said that the fence climb a bunch of men," – says the woman.
Unknown men were employees of the security Service. After a search of the apartment came to the private house where the family lives now. A few hours searched.
"Still, tablets, computers, phones, memory sticks," says the wife of the Colonel.
Colonel intelligence Ivan bezyazykov one of the most famous prisoners "DND". In captivity in Donetsk held two years. Came back home this summer. Even after returning with President Poroshenko met.
Even then if he was questioned and even opened against it criminal proceedings. But quickly closed. Now accuse again. For a very serious article 258 – participation in terrorist groups.
Evidence against the Colonel Bezyazykov, explains wife, gave his subordinates, who together with him was captured. He really tried to persuade the soldiers to go on the side of "DNR". But not really.
"It was staged. Why he couldn't refuse, because he was a threat to his life, with my husband these people, militants killed a man. He could not risk his life. But he gave to understand that this is a dramatization," says the woman.
Even from captivity Colonel went to Russia, say in the SBU. Wife denies.
"Once, perhaps, he said, exported to Russia, blindfolded for interrogation. It is not determined that it was Russia, but in may was Russia," says the woman.
Lawyer Oleg Yurchenko sure Bezyazykov detained illegally. All these charges he made in the summer. Then the case was closed. Now somehow opened again.
Today, the court will determine for Colonel Bezyazykov measure. The article on which him accuse, does not provide for house arrest or bail. Only detention.
Comments
comments