Lavrov commented on the election of candidates "friend of Putin" on a post of the US Secretary of state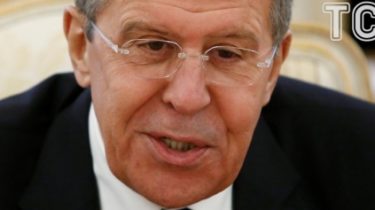 Lavrov commented on the election of candidates "friend of Putin" on a post of the US Secretary of state
© Reuters
Lavrov called Tillerson pragmatic man.
The Russian foreign Minister Sergei Lavrov commented on the election as the new U.S. Secretary of state the head of the largest private oil company ExxonMobil, Rex Tillerson, who has "ties with Russia".
About this Lavrov said, reports TASS.
"We accept it as the decision of the elected President, are ready to work with any partners who are interested in the development of equal relations with Russia. I think that President trump, and future Secretary of state – are pragmatic people, we hope that this pragmatism will be a good basis for building mutually beneficial cooperation,"", – he said.
See also: U.S. electoral College require information about possible links trump with Russia
Recall, the newly elected President of the United States Donald trump is elected the new Secretary of state the head of the largest private oil company ExxonMobil Rex Tillerson. An earlier edition of the Wall Street Journal wrote that Tillerson among all applicants for this post has the most close ties with Russian President Vladimir Putin. Trump called Tillerson "world class player" and said that his experience at the conclusion of the "huge deals" in Russia is an advantage.
In June 2013, "for his great contribution to the development and strengthening of cooperation with the Russian Federation" the President of Russia Vladimir Putin personally handed Tillerson the Order of Friendship during the St. Petersburg international economic forum in June 2013. In General, Putin and Tillerson from 2005 met fairly regularly, say Russian media.
Comments
comments