The citizen of the Russian Federation received 12 years in prison for waging aggressive war against Ukraine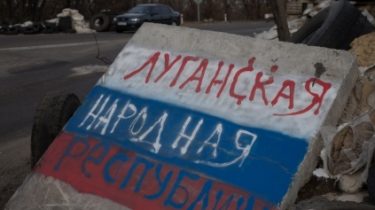 The citizen of the Russian Federation received 12 years in prison for waging aggressive war against Ukraine
© Archive
The Russians fought in the terrorist organization "LNR".
Russian citizen sentenced to 12 years in prison for waging an aggressive war against Ukraine and the participation in a terrorist organization.
This sentence on 13 December issued Belokurakinsky district court of Luhansk region, the press service of the Prosecutor General of Ukraine.
Collected in criminal proceedings evidence proved that the convicted person fought in the Russian army in Chechnya. In December 2014, he arrived in Ukraine, where he joined the band of "territorial defense battalion of the Cossack national guard great don army" terrorist organization "Luhansk people's Republic".
Within this group the Russians until August 2015 on the territory of Luhansk oblast took part in combat operations against the forces of the antiterrorist operation.
Comments
comments