In Brussels, the start of the summit of leaders of the EU will decide the fate of the Association Agreement with Ukraine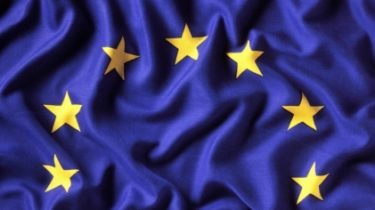 In Brussels, the start of the summit of leaders of the EU will decide the fate of the Association Agreement with Ukraine
© Getty Images
Many of the leaders are not satisfied with such ultimatums in the Netherlands.
After a few hours in Brussels will gather EU leaders at last year's summit. The main topics of the forum: the Association agreement EU-Ukraine and the UK. This is stated in the story TSN. Ranok.
The Ukrainian question is one of the first in the agenda of today's summit, the correspondent of Radio Liberty Grigory Zhigalov. The Prime Minister of the Netherlands voiced the demands of his government to the European Union, under which he is willing to continue the ratification of the Association agreement.
See also: Tusk has promised to do everything possible to ratify the Association Agreement between Ukraine and the EU
We are talking about what the EU should be in a separate document to confirm: the Association agreement does not give the right to freely live and work in the EU and does not assume additional financial and security obligations.
Found definitions, and the most controversial of the requirements — the Netherlands wants that the EU has made it clear that the agreement is the first step to Ukraine's accession to the EU. The wording of this paragraph is that "…the agreement gives Ukraine the status of a candidate country for membership in the Union and is not obligated to grant such status to Ukraine in the future."
At this step the Netherlands went after the referendum in which residents of the Kingdom had voted against the Association agreement. And the position of the Hague to this: either the EU will agree with the requirements or the Netherlands will block the ratification.
As reported by the press of Brussels, many EU leaders not satisfied with such ultimatums in the Netherlands. But all agree that the ratification should be completed.
The EU summit in Brussels can be fatal for Ukraine
TSN. Wounds
Today, 08:08
Add to favourites
From the meeting of the EU leaders are waiting for the decision on the requirements of the Netherlands, the referendum decided not to support the Association agreement between Ukraine and the EU. She still came into force, the Dutch government offers a number of additions and clarifications. In particular, the EU should declare that the Association agreement with Ukraine does not mean additional obligations or security of a financial nature.
We will remind, on April 6 in the Netherlands held a referendum on the Association agreement between Ukraine and the EU. In accordance with Dutch law, it has a consultative nature. According to the turnout of 32.28%, voted against and 61%, 38,21%.
Comments
comments