Putin personally intervened in the U.S. elections – NBC News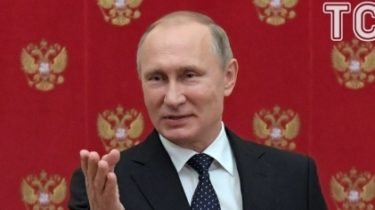 Putin personally intervened in the U.S. elections – NBC News
© Reuters
These are the data source in American intelligence.
The US intelligence officials believe that Russian President Vladimir Putin was personally involved in the campaign for intervention in the US presidential election.
This was said to NBC News, citing senior officials of us intelligence.
Two representatives intelligence said that new intelligence shows that Putin has personally led the as stolen as a result of hacking the data of the Democrats were in the media. This information came from diplomatic sources and spies who work for the allies.
According to one source, it all started as a "vendetta" against Hillary Clinton, and transformed in an attempt to show corruption in American politics and distract from the US key allies, showing them that we can no longer count on America as a reliable world leader.
The channel reported that the comments from the CIA and the office of the Director of National intelligence could not be obtained.
Read also: Russia is deliberately carried out a cyber attack to help Trump win the election – the CIA
Earlier newly elected President of the United States Donald trump has expressed distrust of the conclusions of the CIA about the true purpose of hacker attacks Russia to the United States during the presidential elections.
Earlier, a group of 27 senators sent an open letter to Trump, in which he called on the elected President to be careful in politics with Russiagiven its action in Syria and Ukraine.
Recall that the U.S. government has officially accused Russia of cyber attacks against the party organizations of the Democratic party during the presidential election campaign of 2016. At this statement, the Department of homeland security and the office of the Director of national intelligence was not accused the Russian government in an attempt hacking government systems of the voters.
Russia's Ambassador to the US Sergey Kislyak stated that the States had not provided Russia with any evidence of their hacker attacks on American companies.
In early September, during an interview with Bloomberg Russian President Vladimir Putin "disown" the implementation of hacker attacks on the databases of the US Democratic party, they say, he did not know about this. And by the way, said that people should be interested in not the fact of burglary, and the contents of the information declassified bases. Meanwhile, it became known that the servers, which attacked the democratic party of the United States, was in Siberia.
In the United States need to investigate the possible interference of hackers in the course of the presidential elections
TSN. Wounds
13 Dec, 08:51
Add to favourites
Republicans in the Senate and Congress want to find out affected the results of the Russian campaign trail. Earlier, American intelligence services have stated that Russian hackers may be behind cyber attacks on the servers of the democratic party. And it could help Donald Trump to win the election.
Comments
comments