In Kiev, the hunters announced the mass killings of dogs ahead of the Eurovision song contest – the animal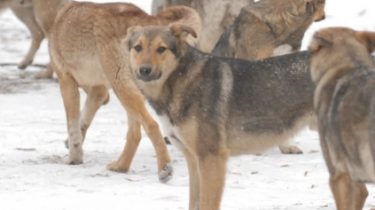 In Kiev, the hunters announced the mass killings of dogs ahead of the Eurovision song contest – the animal
© UNIAN
They are going to "clean up" of homeless animals from the entire Left Bank.
Kiev is preparing a mass baiting of stray dogs.
About it in social networks, write the animal.
In the group in Facebook "Humane stavlennia to tvarin – bill" 5119-1″ user Vlada Stephanova posted a screenshot of the message Kiev dog hunter Yuri Frolov.
He writes that on the eve of the Eurovision song contest is going to "clean up" from the dogs the entire Left Bank. "The municipality gives green light. Start", – he wrote.
The other dog hunter Alex Svyatogor offers to poison dogs on the outskirts of the Left Bank, especially in the area of Hidropark.
See also: Kiev, a wave of mass destruction of animals
Yury Frolov and Alexey Svyatogor is not the first time come to the attention of animal rights activists. At the end of November the Duma wrote about their "exploits" in Odessa: the hunters reported killing about 40-50 dogs in one day.
Police signed a decree on cooperation with the hunters that were supposed to save animals
TSN. 19:30
1 Aug, 20:09
Add to favourites
The hunters had to settle stray dogs in municipal shelters. Animal rights activists gathered under the walls of police headquarters to explain to the cops that the hunters don't actually, blagochinie, and sadists for a quadruped. And only after this, not less surprised, the police were forced to reverse its decision.
Comments
comments