Russia sued more than 3,000 Ukrainians – the head of the Ministry of justice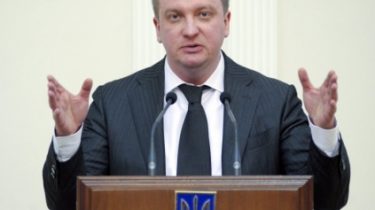 Russia sued more than 3,000 Ukrainians – the head of the Ministry of justice
© UNIAN
Petrenko predicts an increase in the number of court cases after the launch of the special project on legal aid.
Ukraine initiated against Russia five major inter-state Affairs, and the Ukrainians have already filed more than 3 thousands of lawsuits.
This was stated by the Minister of justice Pavel Petrenko, writes "ЛІГА.net".
"There is a large block of cases on claims of Ukrainian citizens in the Russian Federation, such cases more than 3 thousand, and the number is increasing, because the Ministry of justice has launched a special project on the system of free legal aid," he said, adding that Ukrainian citizens, primarily displaced persons from Donbas and Crimea, help submit claims against Russia.
According to Petrenko, the following cases will be considered faster than the interstate. At the same time, the Minister could not identify the total amount of financial claims of Ukraine to Russia.
"In every process there is a special procedure for determination of damage, so the total amount will be counted later," he said.
Separately, the head of the Ministry of justice said that now the European court of human rights, there are five major cases that Ukraine has initiated against the Russian Federation.
"Some of them, which were filed in 2014, which refers to the annexation of Crimea, the violation of human rights on the territory of Crimea, kidnappings, murders of military and civilians, are already at the stage of communication. The court ordered the Russian Federation to give explanations about our claims. The works that were submitted in 2015 and 2016, are still in the process of adoption and waiting for his time of communication and consideration on the merits," – said Petrenko, noting that, also in courts with commercial claims against Russia asked the Ukrainian banks and enterprises.
We remind that on 15 November it became known that the Prosecutor of the International criminal court, Fatou Bensouda, in its report on the preliminary investigation of Ukrainian Affairs acknowledged the situation on the territory of Crimea and Sevastopol, equivalent to the international armed conflict between Ukraine and the Russian Federation. In the document, Russia's actions on the Peninsula in March 2014 recognized occupation.
Ratification of the Rome Statute of the International criminal court provides that crimes committed by citizens who ratified it, or on their territory will be under the jurisdiction of the international court in the Hague. Russia signed it in 2000, but still not ratified.
One of the most notorious trials of the ISS was the case of former Yugoslav President Slobodan Milosevic, who was tried for genocide.
In November 2016, Putin decided to withdraw from participation in the Rome Statute of the International criminal court.
Comments
comments