The CEC came to questioning to NABOO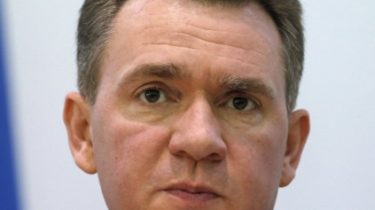 The CEC came to questioning to NABOO
Stations suspected of receiving from the "black funds" of the Party of regions, tens of thousands of dollars.
The head of Central election Commission Mikhail Okhendovsky has come for questioning to the National anticorruption Bureau.
About it reports TV channel "112 Ukraine".
"I expect in the result justice. It is clear that no evidence of me committing any criminal offenses and there can not be. And I am convinced that if the investigation will be objective and impartial, this result will prove it and close the case at the stage of pre-trial investigation. If this does not happen, the Ukrainian courts will prove fake information and unfounded allegations," – said Okhendovsky.
According to the Chairman of the CEC, he did not provided the materials of the examination of handwriting samples "granary books, ETC.".
"Even if such expertise exists, the conclusion of this examination is also unfounded, and what I called fake was a fake quality. My signature can not be there, I never put a signature on these documents," – said ohendovsky, adding that his lawyers have started acquaintance with materials of the case.
As noted, the official was summoned for questioning at 14:00.
Earlier, the NAB reported that it has collected enough evidence to declare the head of the CEC Michael Okhendovsky suspicion in illegal receipt of funds from the "black funds" of the Party of regions.
As you know, a specialized anti-corruption Prosecutor's office checks the four possible receipt of funds from the "black funds" of the Party of regions, Chairman of the CEC Mikhail Okhendovsky. Then the head of SAP Nazar Golodnitsky stated, provided that in the NAB Viktor Clap the documents we are talking about granting by the subject A. funds for reimbursement of costs associated with a trip abroad as a member of the CEC.
On the evening of 13 December Okhendovsky handed a notice of suspicion. The suspicion was handed over at the airport "Borispol", where the head of the CEC arrived from Kyrgyzstan, after observation of the elections and the referendum.
Comments
comments