The European Parliament has postponed the date of consideration of the issue bezveza April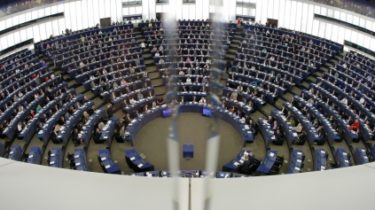 The European Parliament has postponed the date of consideration of the issue bezveza April
© Reuters
According to the updated plan, which will be discussed on April 3.
The European Parliament has published a new date consideration of the issue of visa-free regime for Ukraine.
Such information is contained on the registration card of the bill on the Parliament website.
According to updated information, the Ukrainian issue will be put to a vote April 3.
It is reported that this issue will be discussed by the European Parliament on 3 April. A few days ago, she has been postponed from January 18 to February 1. At the time, explained procedural issues.
It should be noted that consideration of the abolition of visas to Georgia will occur earlier than for Ukraine, 2 Feb.
We will remind, today, on 15 December, the European Parliament supported the introduction of a mechanism to stop the visa-free regime between the EU and third countries.
Also note that the European Commission has acknowledged that Ukraine has fulfilled all the conditions for visa-free regime in December 2015. In the fall of 2016, the draft on granting the right of visa-free travel to Europe for citizens of Ukraine had been approved by the committees of the European Parliament. In November, the decision approved in the EU Council.
Before the relevant European Parliament Committee on civil liberties, justice and home Affairs approved a mechanism for the temporary suspension of the visa-free regime with third countries. The adoption of this issue is a condition for granting a visa-free regime for Ukraine and Georgia. After a decision by the relevant Committee it must be voted in the plenary of the European Parliament and approved by the Council of the European Union.
Comments
comments