The NAB allows for the interrogation of the controversial Onishchenko on Skype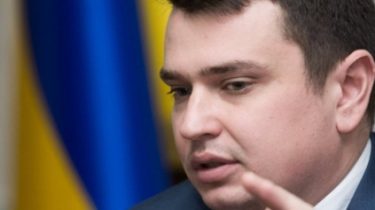 The NAB allows for the interrogation of the controversial Onishchenko on Skype
Sytnik looks forward to the adoption of the relevant decision before the end of the week.
National anti-corruption Bureau is considering the possibility of questioning people's Deputy Oleksandr Onishchenko on Skype.
About it told journalists the head of the NABOO Artem Sytnik, UKRINFORM reported.
"Alternatively, questioning him via Skype. We now consider such possibility", – said Sytnik.
Such a possibility is considered of NABOO due to the fact that Onishchenko is now outside of Ukraine, and if you meet him "on neutral territory", such testimony will not have the procedural status.
"I think that the rest of the week we will make a decision when it is. We must obtain his consent. We now send a request to the defense," – said Sytnik.
See also: anti-corruption Prosecutor's office called Onishchenko for questioning
Recall, December 6 nArda-fugitive Oleksandr Onishchenko has published the first audio recording with the dirt. Onishchenko gave the media a part of their music library. Namely, the recording of the conversation with the Deputy Oles Dovgy, who, according to Onishchenko, acted as a mediator in the negotiations between him and Poroshenko after the departure of the people's Deputy of Ukraine.
Onishchenko told the British newspaper The Independent as "stoked" Yatsenyuk and corruption surrounded by Poroshenko. In particular, the resignation of Arseniy Yatsenyuk from the post of Prime Minister of Ukraine was planned by President Petro Poroshenko. The task was to discredit him in the media, and the constant protests. Media antikamnia lasted 10 months and each month she spent $ 3 million. Corruption surrounded by Poroshenko declared a fugitive of the people's Deputy Oleksandr Onishchenko, the article says the British publication the Independent, says that to check the accuracy of the statements Onishchenko has failed.
Onishchenko also said that he gave the dirt on Poroshenko the US intelligence. Supposedly, during the meetings and recorded the conversations on a voice recorder built into a wristwatch.
The leader of Radical party Oleg Lyashko appealed to the NEB and the GPU with a request to check the dirt of people's Deputy, the fugitive Alexander Onishchenko, the President Petro Poroshenko.
Onishchenko is suspected of organizing schemes to embezzlement of funds during the extraction and sale of natural gas in the framework of agreements on joint activities with JSC "Ukrgasdobycha", which was caused to the state damage for the sum about 3 billion UAH.
On 5 July, the Verkhovna Rada of Ukraine gave consent to bringing him to justice, detention and arrest. However, on the eve of the vote, taking advantage of the status of MP, Onishchenko left the territory of the state. On 27 July the Prosecutor General of Ukraine signed the message on suspicion to the people's Deputy. August 8th was declared a national red alert.
Comments
comments