Russia is preparing a new gas crisis to put pressure on the EU – "Naftogaz"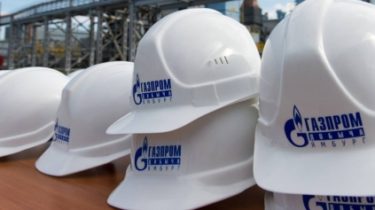 Russia is preparing a new gas crisis to put pressure on the EU – "Naftogaz"
© Gazprom
The company believes that "Gazprom" will try to blame Ukraine in the disruption of gas supplies to the EU.
"Naftogaz of Ukraine" says Russia is preparing a new gas crisis in January-February 2017.T
So the company reacted to statements "Gazprom" about possibility of cease gas supplies to consumers in EU countries.
"The Russian side will try to blame the crisis in Ukraine, similar to 2006 and 2009. On this point, as the last public statements from the Russian side, and the unwillingness of Gazprom to sign a standard supplementary agreement with "Naftogaz", which the parties signed three times already", – reads the statement of "Naftogaz".
The company claim that the amount of gas Ukraine, which is sufficient for ensuring the Ukrainian consumers with gas during the entire heating season.
"The Ukrainian side is fully aware of the critical importance of gas supplies from the EU for energy security and the importance of maintaining the support of Ukraine by the Western partners. Emphasize that Naftogaz has never violated its transit obligations. As you know, Gazprom has not provided any evidence of infringement of the contract in 2006 and 2009, but used artificially created crisis to advance their interests. We once again reaffirm our readiness to fulfill its transit obligations in full compliance with the contract", – commented Chairman of the Board "Naftogaz" Andrew KOBOLEV.
The company believes that "Gazprom" can use the crisis to put pressure on the EU to promote a bypass pipeline or to end an antitrust investigation, which leads the European Commission.
With the aim of preventing a possible crisis, the Ukrainian side appealed to the European Commission with a proposal to urgently send a monitoring mission on the points of entry and exit of the Russian gas in GTS Ukraine for independent monitoring of the situation.
Comments
comments