The scandalous statement of the head of the NAB, the Prosecutor's office explained the forgetfulness Sytnik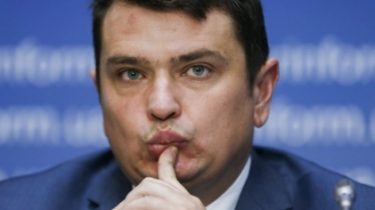 The scandalous statement of the head of the NAB, the Prosecutor's office explained the forgetfulness Sytnik
Artem Sytnik© UNIAN
Sytnik said that he and his deputies have blocked access to ERDR.
The Director of the National anti-corruption Bureau Artem Sytnik said that the Prosecutor General's office blocked him and his deputies access to the Unified register of pre-judicial investigations.
He told about it in interview "Radio Freedom".
"From the GPU we have a relationship rather indirect, they do not lead us surveillance. The only thing I can say that for the past several days Mr. Lutsenko (the Prosecutor General of Ukraine), for example, blocked access Director of NABU in the Unified register of pre-judicial investigations. We received a written notice that access to the Director and his deputies shall be terminated. And this access had been suspended," – said Sytnik.
Read also: the Cabinet authorized the NEB to decide how to use weapons
Access ERDR for NABOO provided for in article 17 of the national Bureau.
"There (in the state office of public Prosecutor) has enough free interpretation of the current legislation. The decision on the termination of that access. And this decision seems to me rather strange, as we are constantly developing the area of access to databases, registries," said Sitnik.
The Prosecutor's office responded to the accusations of the Director of NABU and noted that the entire blame is, say, forgetfulness rush, because he signed a petition to the GPU to update the electronic key to access the database.
"It turned out that the Director of the all Ukrainian investigators are so enthusiastic about numerous interviews and a trip around the world, that is simply not signed the relevant papers, which he did not resume the electronic key. Need the forget-me-knot to tie, Mr. Artem", – wrote in Facebook press-the Secretary of Prosecutor General Yury Lutsenko Larisa Sargan.
Comments
comments