At a meeting of the Board of the Association Ukraine-EU is expected to sign about ten agreements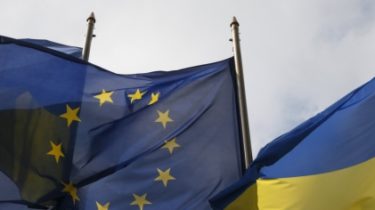 At a meeting of the Board of the Association Ukraine-EU is expected to sign about ten agreements
© Reuters
On 19 December in Brussels will be held the third meeting of the Association Council EU – Ukraine.
The head of mission of Ukraine to the EU Nikolay Tochitskii said that at the meeting of the Board of the Association Ukraine-EU is expected to sign about ten agreements.
About it writes "Radio Freedom".
In particular, we will sign an agreement on the reform of the public administration system, agreement on the financing of cross-border cooperation programmes. According to Tochicago, is also expected to sign agreements on attracting loans for funding of higher education in Ukraine.
"The parties will discuss and sign a number of documents on Ukraine-the European investment Bank on loans to Finance higher education in Ukraine", – he said.
On 19 December in Brussels will be held the third meeting of the Association Council EU – Ukraine. The delegation will be headed by the first Vice Prime Minister of Ukraine Stepan Kubiv.
See also: In the Netherlands, the government approved the bill on ratification of the Association Agreement EU-Ukraine
Recall that on 15 December the European Parliament endorsed the introduction of a mechanism for suspension of visa-free regime between the EU and third countries.
Also note that the European Commission has acknowledged that Ukraine has fulfilled all the conditions for visa-free regime in December 2015. In the fall of 2016, the draft on granting the right of visa-free travel to Europe for citizens of Ukraine had been approved by the committees of the European Parliament. In November, the decision approved in the EU Council.
Before the relevant European Parliament Committee on civil liberties, justice and home Affairs approved a mechanism for the temporary suspension of visa-free regime with third countries. The adoption of this issue is a condition of visa-free regime for Ukraine and Georgia. After a decision by the relevant Committee it must be voted in the plenary of the European Parliament and approved by the Council of the European Union.
The European Union extended sanctions against Russia and made concessions to the Netherlands
TSN. Wounds
16 Dec, 13:16
Add to favourites
The leaders of the European Union decided to extend sanctions against Russia for another six months. This decision was taken at the EU summit until late in the night continued in Brussels. The European Union agreed with the ultimatum of the Netherlands, which threatened to block the Agreement on Association of Ukraine with the EU.
Comments
comments