In the Donetsk region no release from the premises of the PEC more than five hours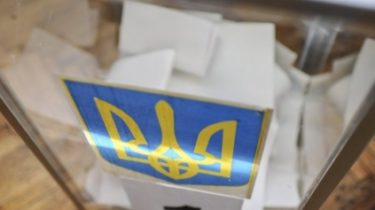 In the Donetsk region no release from the premises of the PEC more than five hours
© UNIAN
No release even in the toilet.
In the Donetsk region no release from the premises of PEC for more than five hours and carry out the counting groups.
It is reported pole.
So, in the PEC # 141236 in Nikolaevka Slavic area of Donetsk region members of the Commission to study the electoral documents in accordance with the requirements of the legislation. In addition, PEC is located in the lobby. All doors are closed from 20:00 for input and output.
According to observers, the PEC decided that before the end of the counting of votes not to let anyone from the precinct. No release even in the toilet. And some of those present staged a smoke directly in the room through the open window.
See also: local elections in Vinnytsia region buy votes for one candidate — CVU
We will remind, on Sunday, December 18, voters in the United 143 territorial communities voted in the first local elections in 22 regions of Ukraine. So, should elect 76 village heads, township 46 goals, 21 the mayor and the relevant local councils and one mayor.
Comments
comments