How things will work Privat. Online broadcast of the briefing by Deputy head of the NBU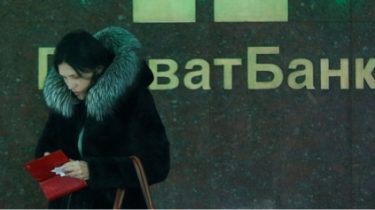 How things will work Privat. Online broadcast of the briefing by Deputy head of the NBU
© Reuters
The broadcast begins at 14:00.
First Deputy Chairman of the NBU Jacob Smoliy, the head of the Board of PrivatBank Alexander Dubilet will hold a briefing on the current work of PrivatBank. The broadcast begins at 14:00.
We will remind, in the evening of 18 December , the government of Ukraine adopted a decision on nationalization of "PrivatBank". It is assumed that the state represented by the Ministry of Finance of Ukraine will become the owner of 100% shares of the Bank. It ensures the smooth functioning of the institution and preserve the funds of its clients.
"PrivatBank" will be headed by former Finance Minister and one of the top managers in the 1990-ies Oleksandr Shlapak. In "PrivatBank" has already explained why he agreed to the nationalization.
PrivatBank was founded in 1992. Is considered a leader in the banking market of Ukraine. According to a study by GFK Ukraine in the third quarter of 2016, with the Bank cooperate 51.4% of Ukrainians – individuals over the age of 16. The main Bank I think, 42.6% of users of banking services to individuals, and more than the subsequent 23 banks together in the rating of Ukrainian banks.
See also: What will happen to the money of Ukrainians in the nationalized "PrivatBank". The responses from the Ministry of Finance and the NBU
With "PrivatBank" cooperate 56.1% of all legal entities in Ukraine, and 33.5 percent consider it their primary Bank. At the same time 69.7% of the entrepreneurs are also collaborating with the Bank, and of 62.3% consider it their primary Bank.
"PrivatBank" is one of the most innovative banks in the world, according to the website of the financial institution. For example, more than 10 years ago, the Bank became one of the first in the world, started to use SMS-disposable passwords. The latest innovation that has received worldwide recognition, are such products as payment mini-terminal, the entrance to Internet banking via QR code, online cash collection, and dozens of various mobile applications.
International banking group "PrivatBank" serves over 22 million corporate and retail customers in 10 countries.
Comments
comments