In Vinnytsia oblast of the PEC no release in a few hours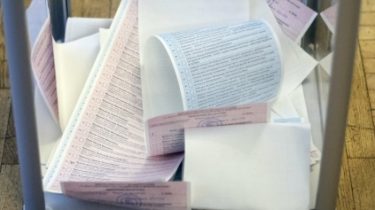 In Vinnytsia oblast of the PEC no release in a few hours
Illustration© Reuters
On the site, except members of the Commission, is about 30 observers.
in Vinnytsia region in Nemirov more than four hours continues the counting of votes for the candidates in the deputies and the mayor's position. Of the precinct election Commission no release.
This is reported by observers of the Civil network OPORA.
In the PEC №050774 what is in the boarding school, count the results of elections held on December 18. Precinct election Commission is located in the gym. The main entrance and the entrance to the gym is closed. No release even in the toilet. According to observers, the PEC decided that before the end of the counting of votes not to let anyone from the precinct.
On the site, except members of the Commission, is about 30 observers.
See also: local elections in Vinnytsia region buy votes for one candidate — CVU
We will remind, on Sunday, December 18, voters in the United 143 territorial communities vote in first local elections in 22 regions of Ukraine. So, should elect 76 village heads, township 46 goals, 21 the mayor and the relevant local councils and one mayor.
In several regions of Ukraine held elections for the first territorial community
TSN. 19:30
December 13, 22:08
Add to favourites
Elders rural heads instead, a significant decrease of bureaucracy, the formation of the budget and the discretion to dispose of the funds. In Ukraine actively began the process of creating United local communities.
Comments
comments