The national security Council will gather to discuss the situation with the "PrivatBank" – the media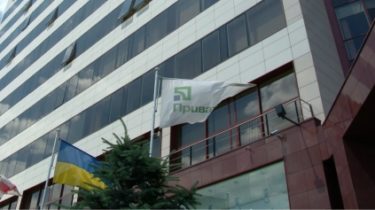 The national security Council will gather to discuss the situation with the "PrivatBank" – the media
© Dnia
It is also expected a meeting of the Cabinet on this occasion.
The Council of national security and defence will hold a meeting on the evening of December 18.
This is reported by "Interfax-Ukraine" and "Ukrainian truth" with reference to sources .
The meeting supposedly to be held in the presidential Administration and members of the national security Council will review the situation with "PrivatBank". It is expected that this will be followed by a meeting of the government on the same question.
The Deputy head of the faction "Block of Petro Poroshenko" Igor Kononenko in the air "112 Ukraine" said, "PrivatBank", "all will be well."
See also: the Shareholders of PrivatBank to fulfill the plan of recapitalization – Forbes
"I know about the events only from open sources. The only thing I want to say: I am sure that with "Private" all will be well. "Private" is a large systemic Bank, if in this context you need anything from Parliament will be a bill from the point of view of support stability of the banking system, but we quickly it will respond," – told Kononenko on Sunday evening.
Earlier, first Deputy Chairman of PrivatBank Oleg Gorokhovsky wrote on his page in Facebook that someone is attacking panic on the Bank.
"By itself, the nationalization is not for investors and clients no consequences, because just leads to the change of ownership. If the government wanted us to nationalize, it would act "without noise and a dust", but it's different: using citizens misunderstanding of the essence of nationalization, break up a panic in order to, according to the organizers, this has led to non-payment and stop the Bank. That is, we are not talking about nationalization, but about the planned attack on the Bank," he wrote.
See also: PrivatBank became a "Bank of the year 2016" in the ranking of top global banks by The Banker
Gorokhovsky noted that the Bank know who this customer is and whose hands it's all implemented.
We will remind, earlier the adviser of the President of the Association of Ukrainian banks Alex Kush said that now there are the obvious speculation is obvious the politicization of the issue the activities of a major Ukrainian Bank.
According to him, the situation in PrivatBank almost identical situation in the banking system, which has a certain set of problem areas, areas that are objective and subjective factors of the appearance.
Comments
comments