After the revolution of dignity, the prosecutors promised to release from prison for "ten" – Danyliv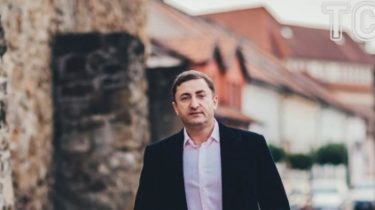 After the revolution of dignity, the prosecutors promised to release from prison for "ten" – Danyliv
© Dnia
Former sponsor of the "Fatherland" was told that he was offered "walkers" from the Ministry of justice and of political parties at the time of arrest.
Former sponsor of the party "Fatherland" Yulia Tymoshenko Vasyl Danyliv, now accused in the assassination of the owner of "Rodovid Bank" Sergey dyadechko and already served four years, spoke about the amounts for which he promised the liberation during his stay in jail.
He said this in an interview with TSN.ia.
So, some time after the revolution of dignity to him began to inquire prosecutors promised to release the money.
"We have after the revolution two to three weeks did not go nobody. Everyone sat in anticipation. Exactly a month began to walk prosecutors, and to offer the same schemes that were used. Not only to me but to all. "How are you sitting? A year. — How many article? Five. — Okay, what have you, yeah — ten let the lawyer put everything in order. Not entered — you will sit all five." And this has not changed until now. Now, maybe if Lutsenko came, well, I just no longer have to keep track of, maybe something has changed. But Shokin was at Yarema was under Makhnitsky was," — said Danyliv.
See also: Ex-sponsor of the "Batkivshchyna": Balogh Azarov warned that confused with Tymoshenko will not be
He also said that after the revolution of dignity came to him representatives of some political groups. One of the political forces was the party "Front of changes", which in 2013 merged with "Batkivshchyna".
"He offered me to give $ 3 million to I went. I was told that I will sit as long as necessary. Of the dollar not ladies. Penny will not give. Then the price went down from three to two million. Then it got to the ridiculous — to 500 thousand dollars. I simply warned: I will not give a single dollar, neither the old regime nor the new government, no one that is anyone," — said Danyliv.
However, he added that during all court proceedings concerning the attack of the banker Dyadechko, he has achieved inclusion in the jury.
"When I got, there was a jury, I only ask one thing: please take time as you need — a month or two, review all 46 volumes of this case that in court. If you find at least one proof of my guilt, then, please, I'm ready — give me time, I went. But if not, take the proper decision. And they took a period of two months, studied the case and at the first meeting made the decision to "Liberate". And so I went into the wild without any dollar. Without one cent. I'm not paid, nor prosecutors, nor the judges, nor politicians — anybody", — explained his release of the businessman.
We will remind, the car of the owner of "Rodovid Bank" was shot in March 2012. Sergei Dyadechko managed to survive.
Comments
comments