Deputy head of the NBU announced the allocation of 15 billion UAH for the "PrivatBank"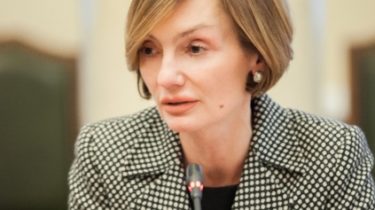 Deputy head of the NBU announced the allocation of 15 billion UAH for the "PrivatBank"
© National Bank of Ukraine
On 20 December, the Bank will provide cash collection cash machines.
The national Bank of Ukraine allocated to the "PrivatBank" 15 billion, so on Tuesday, December 20, will ensure the collection of ATMs.
This broadcast "112 Ukraine" said the Deputy head of the NBU Ekaterina Rozhkova.
"Today, we have supported Bank liquidity in the amount of about 15 billion UAH. Tomorrow the Bank will provide cash collection cash machines. All who have a current card accounts in "PrivatBank" will be able to dispose of them", she said.
According to Rozhkova, December 19 withdrawals from ATMs increased slightly than two weeks ago, but panic is not observed.
"Individuals' funds available, the Bank is working, no queues. Thanks to the timely measures, the banking system has supported us. Today, cards of "PrivatBank" are serviced by the ATM networks of other banks and posterminals networks of other banks. This suggests that the risk of panic is minimized," said Rozhkov.
Deputy Chairman of the NBU said that from Tuesday, December 20, is scheduled to begin work with legal entities.
Comments
comments