Groisman gives more independence. Petrenko has compared the new Prime Minister Yatsenyuk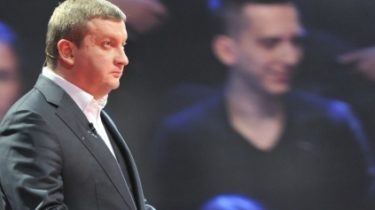 Groisman gives more independence. Petrenko has compared the new Prime Minister Yatsenyuk
Pavel Petrenko© Right to Vlad
The Minister argues that it is still consulting with the former head of the government.
The Minister of justice Pavel Petrenko told how he worked in the government under the leadership of Vladimir Groisman and compared it with its predecessor – Arseniy Yatsenyuk.
Petrenko, who received the post of Minister in the three components of the Cabinet, said that with its Help he is comfortable to work with.
See also: Groisman spoke about future political plans Yatsenyuk
"I have worked with, in the first Cabinet when he was first Deputy Prime Minister. Personally, I work comfortable. I have not seen a global change in communication with the Prime Minister or Ministers. Overall impression – Groisman each Minister gives more autonomy and more personal responsibility", – said the head of the justice Ministry in an interview with "Ukrainian truth".
According to Petrenko, Yatsenyuk and more immersed in specific issues and have more meetings for making crisis decisions, especially when approved by the government of the time of Euromaidan.
He added that he consults with Yatsenyuk on the phone when in need of advice.
Also Petrenko commented on the rumors that the Ministers from the "popular front" in the Cabinet oversees the interior Minister Arsen Avakov.
"Nobody supervises. Is the Prime Minister, respectively, there is the Minister of justice, who is directly responsible to the Prime Minister for the legal validity of the decisions taken by the government. Party supervision inside the government I do not feel," he explained.
Comments
comments