In Ukraine for the first time in the last 25 years has reduced electricity tariffs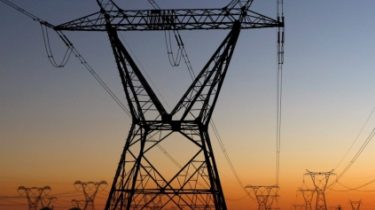 In Ukraine for the first time in the last 25 years has reduced electricity tariffs
© Reuters
Reduced prices for wholesale buyers.
Today, 20 December, the national Commission carrying out regulation in the sphere of energy and utilities, took the decision to reduce wholesale market electricity prices in 2017 in General, on 15,2% – 1285 UAH per 1 MW/h.
The decision was unanimously taken at the next meeting of the national Commission, UNIAN reports.
"It is proposed from 1 January to reduce ORC 10%, and from 1 April to 5.8%. Thus, the price in 2017 will fall by 15.2%," – said the head of the national Commission Dmitry Vovk.
According to the document, from January 1, NKREKU lowered wholesale market price of electricity by 10% to 1342 UAH per 1 MW/h with the current price of 1490 UAH per 1 MW/hour. From 1 April, the Commission reduced the price by 5.8% to 1264 UAH per 1 MW/h, which would decrease the current price in 2017 15.2%, to 1285 UAH per 1 MW/hour.
Earlier, the Minister of energy and coal industry Igor Nasalik said that the reduction will occur for the first time in 25 years. The basis for decision-making has become a stable generation of electricity in Ukraine. Because of this should reduce electricity tariffs for the population. But how and whether this can happen, is still unknown.
Nasalik also assured that Ukraine will not be rolling blackouts.
Comments
comments