"Naftogaz" for the nine months for the first time after a furious losses earned 25 billion UAH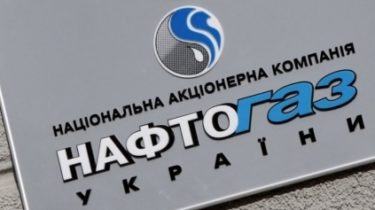 "Naftogaz" for the nine months for the first time after a furious losses earned 25 billion UAH
© UNIAN
78% profit was obtained from gas transit.
For the nine months of work, the national joint stock company Naftogaz of Ukraine received a net profit in size 25.5 billion UAH.
However, this amount excludes expenses for the allowance for doubtful debts in the sum of UAH 1.7 bn, according to the official website of "Naftogaz".
However, provided the allowance for doubtful debts net profit of "Naftogaz" for 9 months of 2016 amounted to 23.9 billion UAH.
See also: "Fat" plus. "Naftogaz" for the first time will close the year with a huge profit
"The results of the reform of the natural gas market has allowed "Naftogaz" for the first time in many years, not to cover losses from gas sales revenues from transit," — said in the message.
Thus, the net profit of the company formed by profits from:
the "natural gas Transit" 78%
the segment "Wholesale trade in natural gas" by 18%
other income by 4%.
"For the first 9 months of 2016, compared to the corresponding period in 2015, the result of segment "natural gas" increased by 5.3 billion UAH, which was the result of increased transit volume of 8.7 billion cubic meters and the devaluation of the national currency", — noted in the company.
It is important to note that "within 9 months of 2016, payments of "Naftogaz" as separate legal entities to the budget totaled UAH 11.3 bn, for the first time in the last 6 years, the company has not received budgetary financing whereas for the first 9 months of 2015, Naftogaz received a budget of 17 billion UAH more, than paid in taxes", — told in "Naftogaz".
As you know, by the end of 2015, Naftogaz was UAH 25 billion net loss. And in 2014, net loss amounted to 89,9 billion.
We will remind, "Naftogaz of Ukraine" says that Russia is preparing a new gas crisis in January-February 2017.
Comments
comments