"PrivatBank" became a state in these moments – the documents are taken to the Dnieper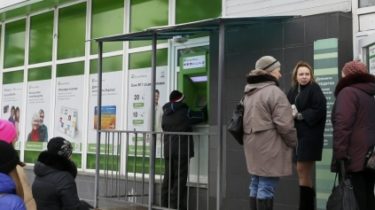 "PrivatBank" became a state in these moments – the documents are taken to the Dnieper
© Reuters
Approved the new statutes of the financial institution.
Already approved a new Charter nationalized "PrivatBank". In these moments he is taken in the Dnieper river, where is located the head office of the financial institution. The document should be recorded there.
This was during the briefing said the Deputy Chairman of the Bank Ekaterina Rozhkova.
She said that most likely today will be the official transfer of "PrivatBank" to the state property Ministry of Finance. Tomorrow, December 21, it needs to be fully public. Tomorrow well have to start work the new leadership of the Bank. The Board chair shall be ex-Finance Minister Oleksandr Shlapak.
Meanwhile, "PrivatBank", argues that a fully unlocked accounts of legal entities. Business is not yet felt.
Comments
comments